Greek Style Yogurt Chicken
This Greek style yogurt chicken recipe is not only simple,  it's moist, it's flavorful, and it only takes 25 minutes to prepare. We recommend preparing the chicken one day in advance of roasting it, so it can fully soak in the yogurt sauce. This chicken serves a great main with salad, veggies, rice, or anything you choose. We like it as pictured above. Check out the perfect pairings: Vegetable Stir Fry and Stuffed Tomatoes!
2 bone-in chicken breasts
2 cloves garlic, chopped
1/2 teaspoon dry oregano
1/2 teaspoon dry thyme
1 cup yogurt
1/4 onion, chopped
1/4 bunch cilantro, chopped
drizzle olive oil
salt and pepper
Wash the chicken and place in a mixing bowl.
Chop the onion and herbs, and combine with the chicken.
Add yogurt, salt and pepper, and mix all the ingredients together.
Preheat the oven to 400ºF. Put the chicken on a baking tray and drizzle with olive oil. Roast for about 20 minutes or until the internal temperature reaches 160ºF to 165ºF.
Before cutting the chicken, let it sit for 5 minutes. Then cut, serve, and enjoy!
Nutritional Information
Calories      340
---
Total Fat      22 g
---
Saturated Fat      12 g
---
Cholesterol      78 mg
---
Sodium      95 mg
---
Carbohydrates      6 g
---
Dietary Fiber      1 g
---
Sugars      4 g
---
Protein      27 g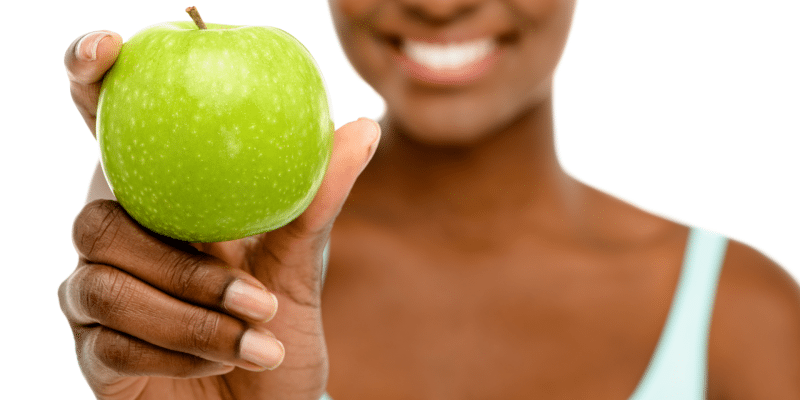 The majority of us think that going to the doctor is only necessary when we are sick, and that we can control our health through eating healthy and being active. While eating healthy and being active are a no-brainer, it may come as a surprise that maintaining a healthy lifestyle is only part of preventing illness. Preventive healthcare also plays a vital role in staying well.
Preventive healthcare involves:
Everyday healthy habits and exercise

Regular check-ups

Periodic biometric health screenings

Immunizations
It is important for all age groups to receive annual check-ups with their primary care physician. Preventive care appointments help your doctor identify potential problems and you learn to recognize changes in your body that might not be normal.
Did you know that the majority of health insurance plans include many preventive care benefits? Most corporations offer their employees a yearly biometric health screening at no extra charge. This is a great opportunity for you to "Know Your Numbers" and stay in control of your health.
Immunizations help to protect you and those around you from potentially devastating diseases. It is much easier to prevent certain diseases rather than trying to treat them. That's why AHS has partnered with The Center for Disease Control and Prevention (CDC) and we provide a variety of immunizations for adults.
At Atlanta Health Systems we believe in PREVENTION NOT PRESCRIPTION!
How Healthy is Your Workforce?
Flexible, customized and affordable work-site wellness programs that improve employee health and lower company healthcare costs.
FIND OUT TODAY