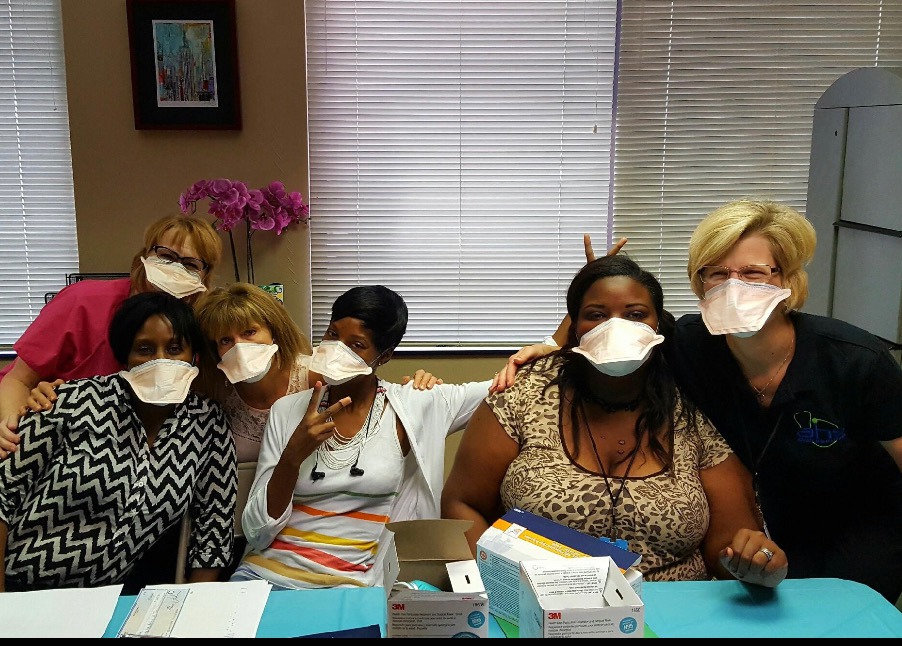 · We offer COVID-19 PCR testing via nasal swab – results within 24 hours
· We offer onsite COVID-19 Rapid PCR testing via anterior nare swab- results within 15 minutes
· We offer onsite Rapid Antigen COVID-19 testing via nasal swab – results within 15 minutes
· Offsite/At-Home Concierge COVID testing via nasal swab. Up to 5 people tested at the same location (personal residence, hotel, media location, performance venue, etc.)
· We offer an onsite stationary screening "COVID testing suite" for film/tv productions. This suite would provide the flexibility for cast/crew members to stop by at their leisure and receive COVID testing.
Hours and day(s) of the week can be set by the production, and tests offered can be a combo of PCR, Rapid PCR, or Rapid Antigen- or just one test.
In our 39 years of business, we have never had a salesperson. Why? All our business has been from client referrals and we continue to grow every year. Our goal has always been to be a wellness resource for our client's and to only provide services that we are knowledgeable and proficient at onsite.
If we can help you with any of our nationwide onsite services….or you just want information on the different types of COVID tests, please contact us by clicking the button below
Frequently Asked Questions
Re: COVID-19 Screening Services
Q: Is the cost of the test covered under insurance?
A: No, the cost of the tests is billed directly to the client.
Q: What is the rapid antigen test?
We offer the CareStart antigen rapid test. This is a point of care (POC) designated test with minimally invasive specimen collection (nasopharyngeal). Results are detected within 10 minutes and it detects the SARS-CoV-2 nucleocapsid protein antigen. It currently detects if a participant is in the shedding phase of the virus. It identifies acute infection with high sensitivity.
**The CareStart COVID-19 antigen test has not been FDA cleared or approved. This test has been authorized by FDA under an EUA for use by authorized laboratories and at the Point of Care by medical professionals.
Q: What is the turn-around time for the results?
A: PCR results take 24-36hrs, rapid PCR and rapid antigen results take 15min to populate onsite.
Q: How many tests can you provide in a day?
A: It depends on the test. With enough notice to obtain test kits and secure our staff, we have been able to do up to 500 tests per day/per clinic location.
Q: What lab equipment is being used?
A: Bako Diagnostics is responsible for the processing of the specimens offsite at one of their labs. A Bako courier picks up the specimens from us after each clinic.
Q: What is your coverage area?
A: We have over 3,500 healthcare professionals and we can provide onsite testing nationwide.
Q: How are the PCR COVID test results handled?
A: Bako Diagnostics will be processing the test specimens (PCR) and Atlanta Health Systems will provide the results to each participant via email 24-36hrs after the testing date. If a Positive result occurs from a PCR (nasal swab) test, AHS will be alerted by Bako Diagnostics and we will then follow up with the participant to ensure they are aware of their result and the requirement to quarantine themselves for 10 days. We will also report any Positive PCR results to the head of HR or COVID Compliance Officer onsite, as long as the participant has signed their HIPAA compliance authorization releasing their results to their employer.
Q: If I have a participant that is experiencing symptoms and needs to be tested, can you come to test him/her?
A: We can test the participant in their car if they want to attend the testing clinic your company is hosting. We can provide the PCR test at the Client/Employer's place of business, but we have a minimum of 25 participants to come onsite. So you would be charged for 25 participants even if we only test 1 participant.
Q: Do you provide at-home COVID testing?
A: We do offer at-home COVID-19 PCR testing upon request. For pricing, please fill out the following request form: Request a Quote
Q: How much notice do you need to set up a clinic for my office?
A: We request at least 4 weeks notice. However, due to the nature of this "surreal" situation we are all experiencing, we may be able to set up your clinic(s) with less notice. We will be able to let you know within 48 hours if we can or cannot provide the clinic(s) for you and it is based on our calendar availability, staff availability, supplies, and how quickly we can obtain the # of test kits needed from Quest.